You've Got a Friend in Me
Monday, February 20, 2023
Good Friends
We spend our whole life looking for them, but it's just as important for us to know how to be a good friend. Sometimes being a good friend can just be letting someone know you care. Here are a few things I like to practice with my own pals:
Healthy Boundaries

Patience

Honesty

Compassion
Taking Care of the People Around You
There may come a time when you become the bystander of a situation that just doesn't sit right with you. This is where accountability comes in—on your part. It can be scary and/or uncomfortable to say something or take action, but doing so can often be what keeps a sticky situation from turning into one with potentially severe consequences.
When we witness something out of the ordinary or that raises our mental red flags, we tend to stand by and assume (or hope) that someone else will do something about it. This is called the Bystander Effect, and more times than not, we are wrong. The person next to you is likely hoping you'll do something just as much as you're hoping they will.
Before making a conscious decision to intervene:
Notice it's a critical situation

Recognize the situation as problematic

Acknowledge your personal responsibility to do something

Believe you have the skills and knowledge to intervene

Consciously decide to help
And when you make that decision, we recommend using the 4 D's of intervention:
Distract 

- Find a way to distract the participants from what is happening. This could look like changing the subject, mentioning another activity like getting food or drawing attention to something else.

Delegate

- If you are not comfortable intervening, find someone who is. You might call law enforcement or other friends, talk to the bartender or talk to others around.

Delay

- If you are not sure you should intervene, try to delay the situation until you can get more information. This might look like going to the bathroom with a potential victim, turning on a TV or other behaviors.

Direct

- If you feel comfortable, the best way may be to directly intervene and ask those involved what is going on.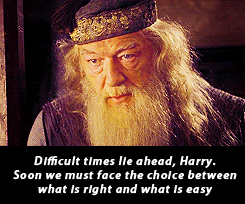 Being a Good Roommate
Living with someone is not easy. Sharing a room requires patience, whether it's a complete stranger or your best friend from high school. For some of you, your roommates might be the closest thing you have to family while you're away at school. Even if that isn't true, they're still the people you go home to each day and those relationships matter. Here are a few tips to keep the peace:
Respect their space and things.

Clean up after yourself.

Don't bottle up your emotions! Talk it out.

Let them know when you're having guest.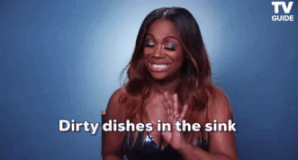 When They Need You Most
The toughest thing about friendships is that you can spend hours hanging out with someone and still never know everything about them. It's not uncommon for students to experience seasons of stress, anxiety or sadness. Maybe your friend just needs a moment of rest, or maybe they need a person to talk to. Either way, as their friend, you should try to help them however you can.
If you notice a decline in your friend's mental health or concerning changes in their routine, fill out a Care Report to make sure they get the help they need.
You can also point your friend to other mental health resources on campus that can provide them assistance.
Here are opportunities for you as a bystander to gain training in mental health crisis situations:
A Friend is Always "Loyal and True"
We're human. We fail, we hurt and we can all be a little selfish. What's important though is that even on the worst days, we don't forget to love the ones around us. The friends you make here will likely be the ones you're laughing with in 30 years. So be a good friend, Cowboys!