Ways to Reduce Stress
Friday, September 15, 2023
As college students, we're no strangers to busy schedules and stressful semesters, but that doesn't mean we get used to it. There are several ways for you to take care of yourself mentally!
What is stress and how can it affect us?
To put it simply, stress is a physical response based on our emotional reactions. Sometimes we think our stress is triggered by a negative situation we encounter, but that isn't always true. I like to think of stress being induced by a high-stakes situation – positive or negative.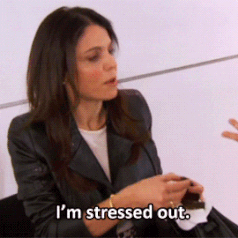 Stress has three forms:
Acute Stress: The most common form, which is normally triggered by day-to-day stressors such as running late, traffic jams or bad grades.
Episodic Acute Stress: This occurs when someone experiences episodes of acute stress several times for an extended period.
Chronic Acute Stress: This form of stress is likely to occur when someone is faced with a long-term stress-inducing situation they cannot avoid.
What do symptoms of stress look like in a college student?
First, no two experiences are the same for any student and neither are their symptoms. Some may experience:
Profuse sweating
Increase in heart rate or blood sugar
Muscle tension
Headaches
Fatigue
Mood changes
Feelings of helplessness and loneliness
Change in eating habits
Erratic sleeping habits
Loss of concentration
Negative outlook
Disassociation
Common Stressors for College Students
One of the difficult parts about being in college for students just out of high school or community college is the new phase of life – you're an adult, making real adult decisions, but you're also still a student. Sometimes you still have to call your parents or guardians about car trouble…I don't think that one ever goes away, by the way.
Finances

Paying for college can be challenging, whether you're working to help make ends meet or finding other ways to fund your education. Remember, Scholarships and Financial Aid professionals are ready to help if you're just trying to figure it out.
Homesickness

No matter how long you've been in school, it can be hard to be away from home. The good news is, after a little while – your new residence can begin to feel a little like home too.
Cohabitating with Roommates

While we're on the topic of new homes… living with new people can be a real challenge, too. It's helpful to remember that your roommate is also navigating how to live with a new person in a new place.
Coursework and Exams

You probably thought this one should be at the top of the list, right? The workload of college can be shocking for some. I know for myself, I got here and realized I had no clue how to take proper notes. These sorts of worries are normal! Take advantage of our on-campus resources to help.
Work Schedules

If you are a student working to put yourself through school – first, we applaud you! Second, we all recognize how incredibly challenging it can be. While the schedule can overwhelm and intimidate you, next time look at it and pat yourself on the back because YOU ARE DOING IT!
So, we've talked about what stress is, symptoms to look for and common stressors among college students, but what can you do to help manage it?
7 Tips to Manage Stress:
Get enough sleep.

A student who sleeps well is more likely to avoid illness, have a better memory, and a clearer mind, and a better mood!
Eat well.
Exercise regularly.

Utilize our state-of-the-art recreational facilities and get a good workout at the Colvin Recreation Center. Or just find a way to work more movement into your day.
Set realistic expectations.

We are always our toughest critics, but we have to recognize our limits – mentally and physically and find new ways to accomplish our goals.
Avoid procrastination.

Save yourself the regret and set aside time to study and complete projects proactively.
Identify a stress outlet.

This can look different for all of us. The main point is to look for something that works for you, whether that means walks around your neighborhood or blocking out time for a movie night with friends. Whatever it is, make sure it benefits you!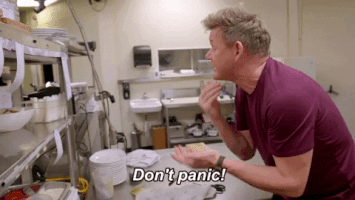 You have worked hard to get where you are and every emotion you have felt along the way is valid – from a fellow college student, trust me you're not alone. But I'm rooting for you, the entire Cowboy family is rooting for you and we're proud of you no matter where you are.
If you need additional support, OSU offers a number of mental health support services for no or low cost. Take advantage of them and get the help you need!