Professionalism 101
Monday, September 11, 2023
Every semester brings several opportunities for career fairs and professional networking events. So, here's all the advice you need for success before, during and after the event!
Career-oriented events are so important in college. They give you a chance to explore all your options as you prepare to enter the workforce. Even if you're only a first-year student, it's never too early! Plus, your attendance and participation give you an advantage with resume reviews, workshops and interviewing practice.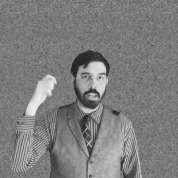 Before the event
Do your research

Look into the type of employers that will attend the event and do your research. It's important to understand the values and the mission of any organization you're pursuing because you want those to align with yours.

Prepare some questions

Based on the research you do on employers, prepare questions that would help you have a greater understanding of the company and its environment.
Have an elevator speech

An elevator pitch is a quick introduction of yourself and lays the foundation for making a professional connection. Who are you and what do you want them to remember about you after you're gone?
Day of the career fair
Come prepared

Bring a notebook or printouts with information about the employers you're planning to speak to and remember to bring several hard copies of your resume.
Take notes

Remember that notebook you were planning to bring? It'll come in handy so you can jot down the contact information of the people you speak with at the fair. I also recommend making notes about some of the points you discussed with them, this makes for a much stronger follow-up.
Following the event
Follow-up

Reach out to the employers that you spoke to and continue to build that connection. You can follow up via email or potentially professional platforms such as LinkedIn. When reaching out to them, a good rule of thumb is to always thank them for their time.
Apply to an open job or internship

If you discussed a specific job opportunity or role with an employer, make sure you apply.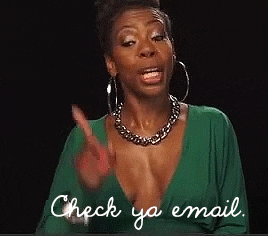 Being dressed appropriately is another key component of professionalism, and helps to make a great impression on future employers!
A Guide to Professional Attire
Dark neutrals such as black, grey or blue business slacks or skirts are a great place to start. Add a button-up dress shirt and a matching jacket or blazer. Wear solid, dark-colored socks, and professional but comfortable shoes that compliment your slacks or skirt. Make sure to pull these clothes out of your closet in time to take them to the dry cleaners or iron them.
Ultimately, wear what makes you feel comfortable and confident, while also looking ready to step into the professional workforce.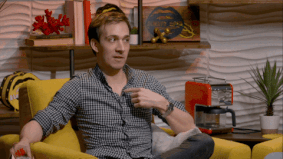 Upcoming Career Services Events
College of Engineering, Architecture and Technology Career Fair

Tuesday, Sept. 19, 9:30 a.m. – 3:30 p.m. Gallagher Iba Arena

Business Career Fair

Wednesday, Sept. 20, 12:30 p.m. – 4:00 p.m. Gallagher Iba Arena

Agriculture, Food, and Natural Resources Career Fair

Thursday, Sept. 21, 11:30 a.m. – 4:30 p.m. Gallagher Iba Arena