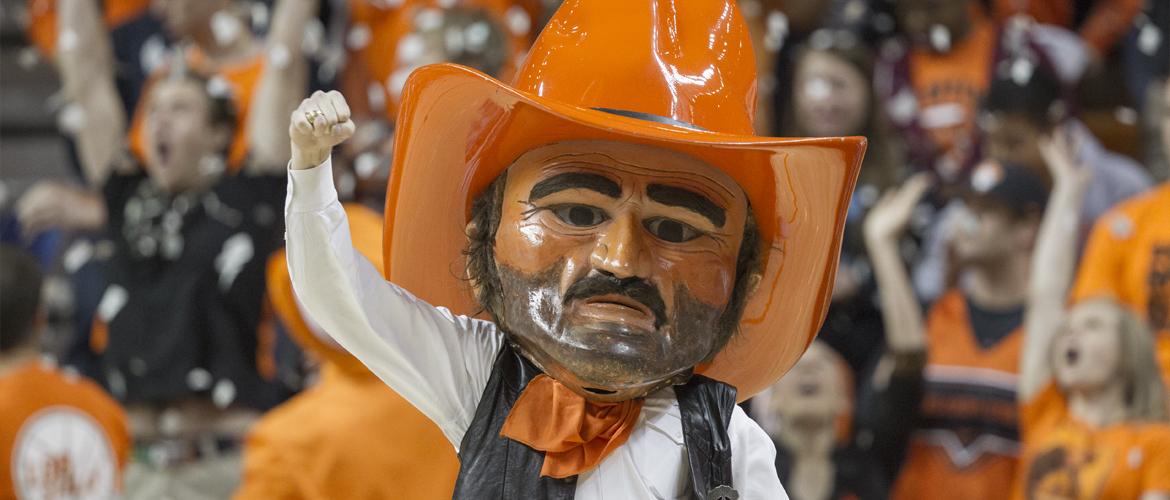 New Year's Resolutions
Wednesday, January 10, 2018
New year, new you, right? How long do you think you can keep that resolution?
New Year's is the perfect opportunity if you failed to start making changes during the last year. You know, those "I'll start on Monday." changes that never start on Monday.
Now is your chance to to sit down and prepare a list of important lifestyle changes you want to make.
Those could be:
Get in shape
Start to eat healthy
Spend less time with devices, more time with people
Land a killer internship
The list goes on and on.
Whatever your resolution is, #okstate can help you keep it all the way until Dec. 31.
Get Healthy
We already talked about this but here are the basics:
Cardio burns more calories than complaining. The Department of Wellness offers personal training for individual, buddy and group sessions to help jump start your workout routine.
Portion control is a real thing.
University Health Services offers nutrition counseling if you don't know the first thing about eating healthy.
University Dining Services offers healthy options and programs. Look for a Choose Orange label, these are designated as healthy options.
Yes, a registered dietitian can help you develop a meal plan to meet your needs. Who knew? That's right, you did.
You know what else you knew about. The Colvin Recreation Center. There you can work out to your little heart's desire.
Need some motivation? Group fitness could be the answer. Not feeling like weight lifting today? Take a quick stroll around the track, play ping pong or a game of pool with friends. There is something for everyone at the Colvin.
Summer plans
What are your plans for summer? Oh, you don't have any yet? Great! Get ahead of the curve and visit with Career Services to find internships with summer jobs to keep you busy. Not to mention, some ca$h (or course credit) while you're at it.
It's never too early to start looking for those coveted positions.
The Hire System is a fantastic resource for job searching.
During the last 12 months, hundreds of off-campus and on-campus part-time jobs have been posted here. They also have contact information for local businesses and campus departments available for students to view. Check them out!
Now that we've got you thinking about summer, get ready to knock this semester out of the park. See you when classes start, Cowboys!