The world has changed in the last several months – and so will new protocols at #okstate. Cowboys, we're here to prepare you on those changes, so don't worry!
Everything About Masks
You're probably wondering, when do I need to wear a face mask? Well, we've got the 411 on face coverings. You must wear a face covering at all times in hallways, classrooms, public spaces, restrooms and other common areas across campus where social distancing is hard to maintain. Basically, you have to wear a mask in all campus buildings. Face coverings are also required outdoors if safe social distancing is not possible.
Your face covering should meet the following criteria:
fit snugly but comfortably against the side of the face
completely cover the nose and mouth
allow for breathing without restriction
can be laundered and machine dried without damage or change to shape
Helpful scenarios to help you understand when to mask up!
You're sitting 6 feet apart at a table with friends studying at Edmon Low.

Absolutely mask up! Face coverings are required in all areas of Edmon Low unless you are eating at a table in Cafe Libro.

While lounging under a tree on Library Lawn.

This one's tricky. Are you by yourself or with others? If you're alone, mask off! If you're with a group of friends, mask on.

Working out on a treadmill at the Colvin

Mask off! You can take it off while on fitness equipment but need to put your mask back on when moving around the facility.

At my friend's house party this weekend

Are you sure about this? If you're attending a large gathering, make sure there's enough space for everyone to social distance and that attendees will wear face coverings. For your health and others, it's best to avoid crowded events throughout the fall.
Wearing a face mask is important to protect others near you and to stop the spread of COVID-19 and it's recommended by the CDC. So Cowboys, mask up!
FAQs
#okstate has provided FAQs to help everyone understand everything about masks/face coverings. We've listed a few questions below.
What happens when there is a positive COVID-19 case on campus?

If we receive confirmation that an OSU student or employee has had a positive COVID-19 diagnosis, safety measures will be taken including quarantine or isolation, contact tracing, communication and facility disinfection. When a member of the OSU community self-reports they are symptomatic or tests positive for COVID-19, please contact University Health Services at 405-744-7665 immediately.

Will quarantine spaces be available if a resident tests positive for COVID?

There will be approximately 300 bed spaces available for quarantine. These will be assigned as needed as space is available. Depending on availability and the type of housing a student is assigned to, they may be asked to quarantine in place. Please visit the Housing and Residential life Quarantine Protocol page to learn more about quarantine policies and procedures.

How often do you need to wash your cloth face covering?

If you are using a cloth face covering, the CDC recommends face coverings should be washed after each use.

What cleaning measures are in place across campus?

OSU is working hard to ensure campus buildings are disinfected regularly. We have touch point cleaning and alcohol-based hand sanitizer and replacement wall-mount dispensers to ensure the safety of the Cowboy Family!
If you have more questions, drop by our Coronavirus FAQ page for the latest information.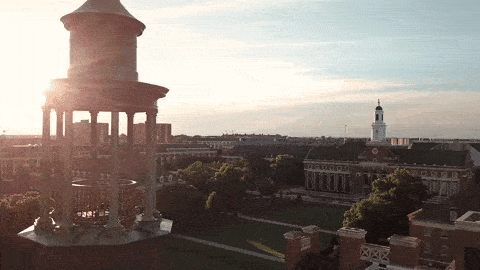 Self-Check Assessment
Before you arrive on campus each day it's important to conduct a self-assessment. The self-check assessment is important to ensure the safety of everyone on #okstate's campus. The self check assessment is broken up into exposure, symptoms and severe symptoms:
Exposure
Have you been within six feet or had direct contact with a lab-confirmed or suspected case of COVID-19 in the past 14 days?
YES | NO
If you answered "YES," DO NOT COME TO CAMPUS. Call your supervisor if you work on campus to let them know you could have possibly been exposed.
Symptoms
Do you have any of these symptoms?
Fever (Please check your temperature daily before coming to campus. Temp should be less than 100.4° F/38°C).
Cough
Shortness of breath or difficulty breathing
Chills
Muscle aches
Sore throat
Headache
Diarrhea
New loss of taste or smell
If you have any of these symptoms, speak to your health care professional and employees must call your supervisor. Stay home and DO NOT COME TO CAMPUS until at least 10 days after symptoms begin and 24 hours after you are free of fever and symptoms of respiratory infection (not allergies or asthma), without the use of fever-reducing medications. This applies regardless of whether you have been tested for COVID-19.
Severe Symptoms
Are you struggling to breathe or fighting for breath even while inactive or when resting?
Do you feel as though you might collapse every time you stand or sit up?
IF YOU'RE EXPERIENCING SEVERE SYMPTOMS CALL 911 AND DO NOT COME TO CAMPUS.
Together, we can make a difference to stop the spread of COVID-19 on our campus. We're all in this together and don't forget to mask up!