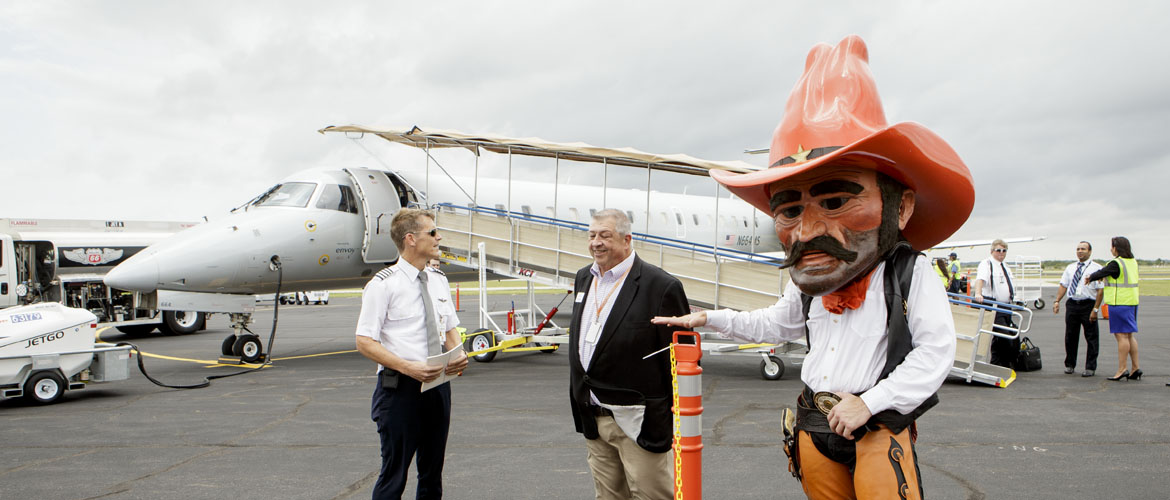 Fly Stillwater and You're Home!
Tuesday, February 20, 2018
If you're thinking about taking a trip, don't travel too far from home for your flights. Stillwater's Regional Airport offers commercial flights so you don't have to drive to Oklahoma City or Tulsa!
Windshield time? Nah.
Both OKC and Tulsa are an hour away, which means more time traveling and less time on vacation, or wherever you're going. Those drives back and forth can be exhausting and expensive.
In Stillwater, you obviously have the luxury of landing closer to home...but that's not all.
The benefits:
FREE parking. Need we say more?
Save mileage and wear and tear on your vehicle
Quick baggage claims

What feels like the longest wait of your life is finally getting better.

No need to arrive several hours ahead of flights

More me time? Yes, please!
Now you can actually enjoy the rest of your day once you're home rather than spending extra hours on the road...which is the WORST after a day of flying.
Wait, we're not quite finished.
Big, busy airports also mean long lines and crowds. Skip that whole mess and save yourself the anxiety that usually comes along with traveling.
You also won't have to worry about spending even more money on booking a hotel to catch an early flight... who doesn't love saving money?
It's WAY easier to catch a ride to and from the airport when it's in the town where you live.
Don't stress about paying for a weeks-worth of parking fees, or owing a friend for taking a ton of time out of their day to drive you.
If you don't want to leave a vehicle at the airport that's OK, too! Uber and Lyft are available in Stillwater when a friend isn't. Make sure to download the apps.
And if you forget something on the way to the airport, you're in luck.
You can actually turn around and get it before leaving. You wouldn't be so lucky if you realize halfway to OKC or Tulsa that you forgot your phone charger, or even worse, your wallet.
More available flights means more travel options!
The number of passengers traveling on flights in and out of Stillwater's Regional Airport have rapidly increased since its opening.
More than 50,000 passengers have benefitted from the airport's free parking, easy check in and excellent service!
So now you know….There really is no place like home.
Make sure to Fly Stillwater and #GoPokes!