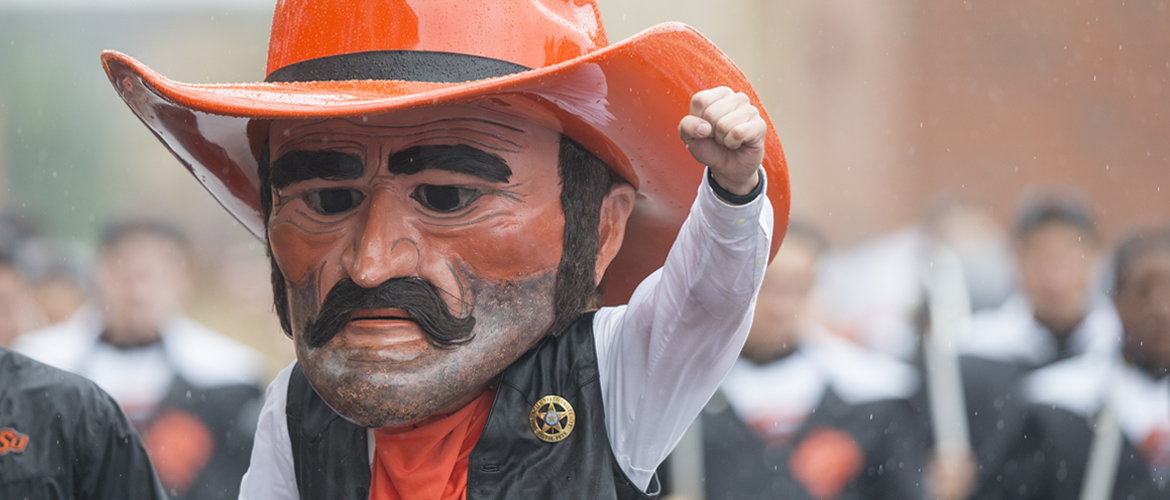 The End is FINALLY Near
Wednesday, December 13, 2017
WINTER BREAK IS SO CLOSE, COWBOYS!
This fun-filled semester is finally coming to an end, but there's a few things you'll wanna do before you hit the road.
Before you go:
CLEAN OUT YOUR FRIDGE

You don't want to come back to a funky odor that has been festering in your room for a month. It doesn't stink now, but it will when you get back.
Don't pack your whole closet

A suitcase full is plenty. There's no need to pack like the apocalypse is coming.

Unplug


Unplugging your lamps, TV, and everything else will help save energy while you're gone. Check out OSU's energy saving tips.

Pack your technology


Don't forget the chargers!

Take plants home


They need you to survive.

Do not turn the heat off completely.


This can lead to frozen pipes. Instead, lower the temperature to 65 degrees.

Leave the cabinets under the kitchen and/or bathroom sinks open.


This helps avoid frozen pipes if the temperatures drop below freezing.

Take out all of your trash and recycling items.
Make sure all windows and doors are closed and securely locked.
So you're all packed up and ready to go. Here are a few tips to help you have a smooth transition back to life with Mom and Dad.
Do:
Realize that things will feel different.


While your family might feel hurt by you referring to OSU as "home" sometimes, it can be helpful to remind them that you've spent most of the past four months on campus and you're happy that you feel at home here.

Keep your expectations realistic.


Your family won't see your smiling face and suddenly decide they're thrilled with your change of major or decision to stay in Stillwater for the summer. It helps to let them know that you made a certain decision because you think you will be happier.

Let your family know about your plans before you get home.


A brief discussion about plans prior to your arrival will let your family know what you hope to do over break. You will probably have to compromise on plans, but communicating in advance will give your family some time to adjust their own plans and expectations.

Make some time for family too.


They really do want you to have fun with your friends, but they also want to see you and know what you're doing from one day to the next.

Unplug


We know keeping up with your friends you meet at #okstate is important but be sure to put your phone down and have good, honest face-to-face conversations with the fam while your home. Don't be drawn to being on social media all day while you're with the ones who love you the most.
Stay healthy over break.


Plan walking dates with your family or friends to catch up while spending quality time together. We know Mom's cooking tastes so good, but make sure fit in your daily fruits and veggies too. Don't forget to drink lots of water to stay hydrated.
Don't:
Don't stress out about the "What are you going to do with that major" or "Do you have a job/boyfriend/girlfriend etc." questions.

These are just generic conversation fillers for family members of college students. Will Aunt Ann remember all your answers? Probably not. While these questions will make you feel like you're being interrogated, the underlying question in all of these is "Are you happy and getting along in life?" If you find a topic that will get them talking about their own lives, you're off the hook!
Also, a great answer to major and job questions can be that you are planning to meet with Career Services after the break.

Don't miss the opportunity to connect with your family as an adult.

Most parents, and some siblings, realize that you are now an adult. You can highlight your role as an adult in the family by taking the initiative to help around the house or yard, cook some meals, run errands, or take younger siblings out to a movie or a fun activity.
Enjoy the break while it lasts. Soon you will be back on the beautifully orange campus, refreshed and ready to wrangle in another semester!
You got this, Cowboys!