Employment 101
Monday, February 6, 2023
Need a job or an internship? We can help!
Whether you've known what you want to be when you grow up since you were five years old or have no clue what lies ahead for your future, checking out what OSU Career Services has to offer is a great way to start preparing yourself for the workforce.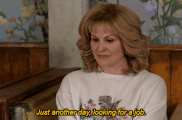 Job Search – Part-Time, Internships and Full-Time
The Hire System is a resource for both students and alumni seeking employment. It has a list of available jobs, from local jobs in Stillwater to global positions around the world. To make it easy, just use the search and filter functions to narrow down to the jobs that interest you the most.
Not sure where to start? You can make an appointment with a team of Career Services professionals who are excited to walk you through this process.
OSU Spring Career Fairs are coming up soon too! This is a great time to network with recruiters and understand what is available in your future career field. Employers from all over the country come to Stillwater to recruit OSU Students—can't get much easier than that to talk to future employers!
Here's a look at all the career fairs happening this spring:
Architecture Career Fair – Tuesday, Feb. 7
Hospitality Days Career Fair – Monday, Feb. 20
All Majors Career Fair – Wednesday, March 1
STEM Career Fair – Thursday, March 2
Education Career Fair – Tuesday, March 21 
Work on that elevator pitch, clean up those resumes and come make new connections! Let's get you ready to jump into a successful career after your time here at OSU.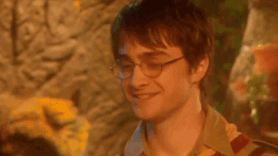 A lasting first impression can take you far
Do your research ahead of time using the Career Fair Plus App. You can browse companies that will be there, filter open positions by major and even get access to an event map with employer table locations. 
TIP: In the Career Fair Plus app, make a top-five list of the companies you would like to meet. Once at the fair, visit the companies from bottom to top. Stop by your #5 employer first. That way, you've practiced and you're not so nervous once you reach your #1 employer! 
Have questions prepared for companies that you're interested in and come ready with a crisp resume in hand. Check out how to write a stand-out resume, then stop by 360 Student Union to print on FREE resume paper. 
If you are still a little leery about interview skills or could use a refresher on how to chat with employers, set up a mock interview with one of our Career Service professionals! These appointments are designed to help you simplify the interview and learn helpful ways to answer questions they are asking.
Need more interview help? Sign up for Practice Interview Day on Thursday, Feb. 16! Practice your skills with industry recruiters, in a low-pressure environment. This event is designed to allow you to practice and receive feedback before the REAL interviews begin!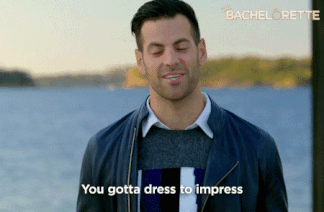 Dress to impress – When you look good, you feel good!
Business professional is preferred when interviewing, attending career fairs or anytime you are in front of recruiters or employers. Not sure what that means? Check out this handy resource.
Speaking of looking good, come get a FREE professional headshot on Thursday, Feb. 16 or Thursday, March 30, from 9 a.m. to 4 p.m.
Did you leave your professional dress back home and need it, like yesterday? Do you need to invest in business professional clothing for the first time? Well, listen up! 
Career Services partners with JCPenney once a semester allowing students to shop their inventory at a steep discount. Shop online now through April 30! To receive an additional 30% off interview attire, text COWBOYS to 67292.
TIP: You can also purchase OSU business professional pieces like ties, shirts and blouses from the University Store.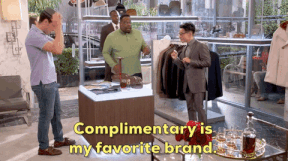 Free stuff and cheap stuff!
Career Services offers other tools that are available throughout your college career but could be especially beneficial to you before career fairs. Stop by the 360 Student Union front desk ANYTIME Monday through Friday from 8 am – 5 p.m. to pick up or order any of the items below.
$10 Padfolios
$10 Business Cards
FREE Resume Paper
FREE Thank You Notes

Make a lasting impression to seal the deal
First impressions are important, but what's more important (and impressive!) is following through. Whether that means writing a thank you email or note to an employer, or showing up for the interview early, take the time to be intentional and show off to employers that you are a professional ready to tackle the workforce.
Now that you are a career fair pro, go get 'em, Cowboys! Remember a strong handshake and confidence is key.