Get your orange on, Pokes!
IT'S AMERICA'S GREATEST HOMECOMING CELEBRATION!
There's nothing quite like the smell of fall and Cowboy football in the air.
Homecoming offers more than two dozen events for alumni, current and prospective students, friends and family over a nine-day period.
To get you ready, we're bringing you some of Oklahoma State University's best and brightest traditions.
Walkaround
Thousands of alumni from across the country come home to see the HUGE house decorations built by the Greek community and residential halls. Every house puts in hundreds of pomping hours in less than two months to complete the house decorations on time. You can check them out Friday night (Oct. 18) of Homecoming week.
DEFINITION: Pomping is placing small tissue paper into chicken wire using glue and pencils all while following a designed grid. It's pretty tedious. For more insight on pomping check out this video.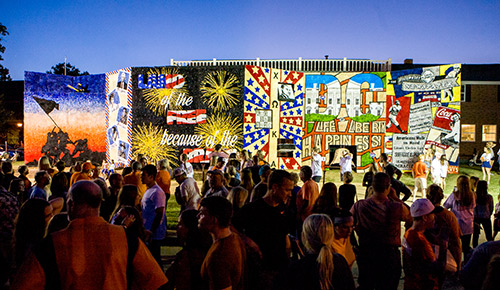 Seriously, go. It's unlike anything you've seen or been to before.
Homecoming and Hoops
Make sure you go to the pep-rally, Homecoming and Hoops! This is a great introduction for our basketball teams, cheerleaders and pom squad, and you'll also get to meet the Homecoming execs and royalty! Did we mention that there's also a spirit contest?
MAKE GALLAGHER-IBA ROWDY!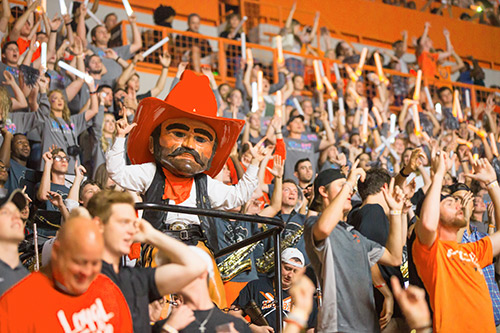 PRO TIP: Win a VIP pass by signing up forSocially Orange.
Sea of Orange Parade
Saturday morning, before the game, head downtown to the Sea of Orange Parade. Don't miss it at 9 a.m. on Main Street between 9th and Hall of Fame.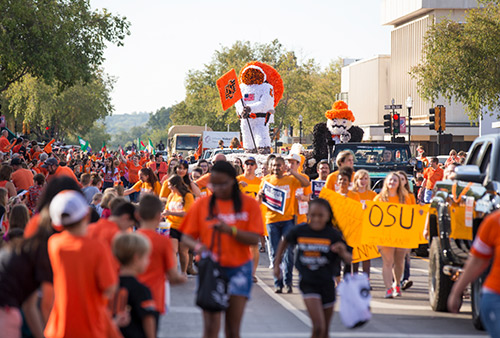 The Game
It's not Homecoming week without some Cowboy football. Check out this handy Tailgating Guide in case you've forgotten a few things. If you want to brush up on the ins and outs of gameday, we've got you covered.
Campus Events
Leading up to Saturday's big game, remember all the fun events throughout the Cowboy community. Take a look!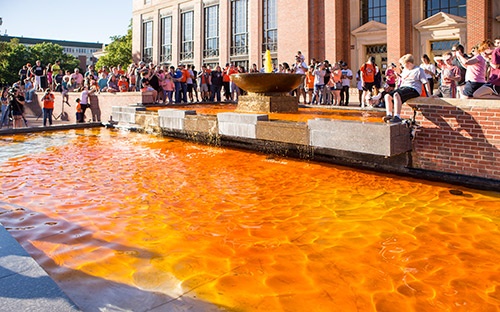 Fun for All
Bring the whole family to these community wide events for an evening of fun:
PRO TIP: Many of these events will be streamed on OStateTV. So if you miss a few, don't worry you can watch them online!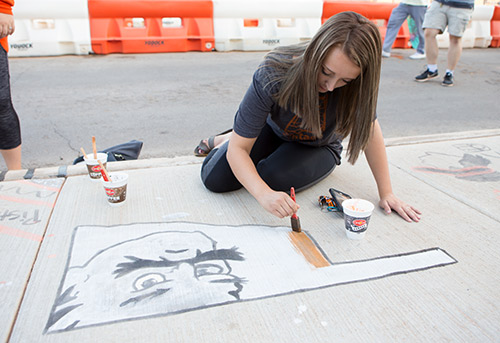 Final Cowboy Tips:
Show your love for our Homecoming tradition with the Cowboy Legend app - there are five fun Homecoming traditions to complete!
Stay for the WHOLE game on Saturday. It will be well worth it!
Be loud at the game and watch the Cowboys beat the Bears!
Wear your #AmericasBrightestOrange all week!
If you are over 21 and choose to drink, do it responsibly, but we've already talked about this.
Check out the times and locations for each event here.
And last but certainly not least … HAVE A GREAT HOMECOMING AND GO POKES!